Become a Preferred Vendor
Morven Park welcomes the opportunity to partner with professional photographers and wedding vendors, and we offer exceptional promotion and exposure for these businesses.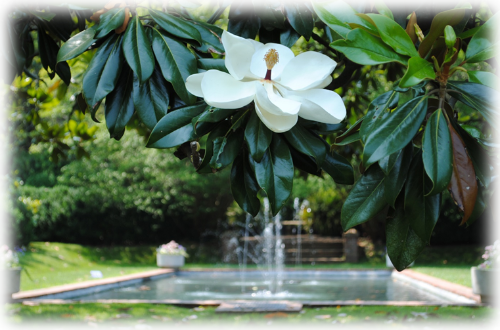 Any scheduled, posed, group sessions, or staged photo shoots that take place on Morven Park grounds must be scheduled in advance and approved by Morven Park. Professional photography at Morven Park is allowed by permit only. Photography permits are $100/hour and must be paid for in advance. 
Our photography partnership ($350.00)  is open to photographers who wish to access Morven Park's gardens and grounds for photo shoots. Photo shoots taking place on the grounds may be family/child/pet portraits, engagement photos, and wedding photos. This is a cost-effective option for professional photographers who plan to use our grounds more than a few times over the course of one year (regular fee for professional photography is $100/hour). Benefits of this partnership include: 
365 days of unlimited use for photo shoots on the grounds of Morven Park. This excludes all indoor spaces. (Please note that Morven Park does not allow boudoir-style photography. All photography models on the grounds must be fully clothed).

Listing as a photography partner OR preferred vendor (if a wedding photographer) on our website for one year

Option to include advertising materials in welcome packets handed out to prospective brides and grooms (if a wedding photographer) 

Website listing in one monthly e-newsletter (sent to ~10,000 households)

Promotion on Morven Park social media pages (with photos provided by the photographer)
The wedding vendor partnership ($300.00) is a great investment for local wedding vendors, as Morven Park is one of the most popular luxury wedding venues in Northern Virginia. Benefits of this partnership include:
Listing as a preferred vendor on our website for one year

Option to include advertising materials in welcome packets handed out to prospective brides and grooms

Website listing in one monthly e-newsletter (sent to ~10,000 households)

Promotion on Morven Park social media pages (with content and photos provided by the vendor), especially for #WeddingWednesday-themed posts

Waived vendor fee at any future bridal shows held at Morven Park
We would love to work with your business and encourage you to reach out to us. If you are interested in learning more about our business partnerships, please contact:
Morven Park Marketing Department 
703-777-2414, ext. 6619
Email
---
Purchase one of our business partnerships now by choosing from the options below: